An important part of our students' work and ethos across the Trust is activism.
In short, the way we work with our community to support, engage, contribute and make a difference.
This can be anything from a Crew litter picking once a week to collecting food for the food bank.
At Carcroft School they've taken this to heart with some beautiful work in the community, catching up with local heroes and making a difference themselves.
Superheroes live amongst us in the real world – nurses, doctors, firefighters, paramedics, supermarket staff –  everyone who helped keep us going before, during and after the pandemic.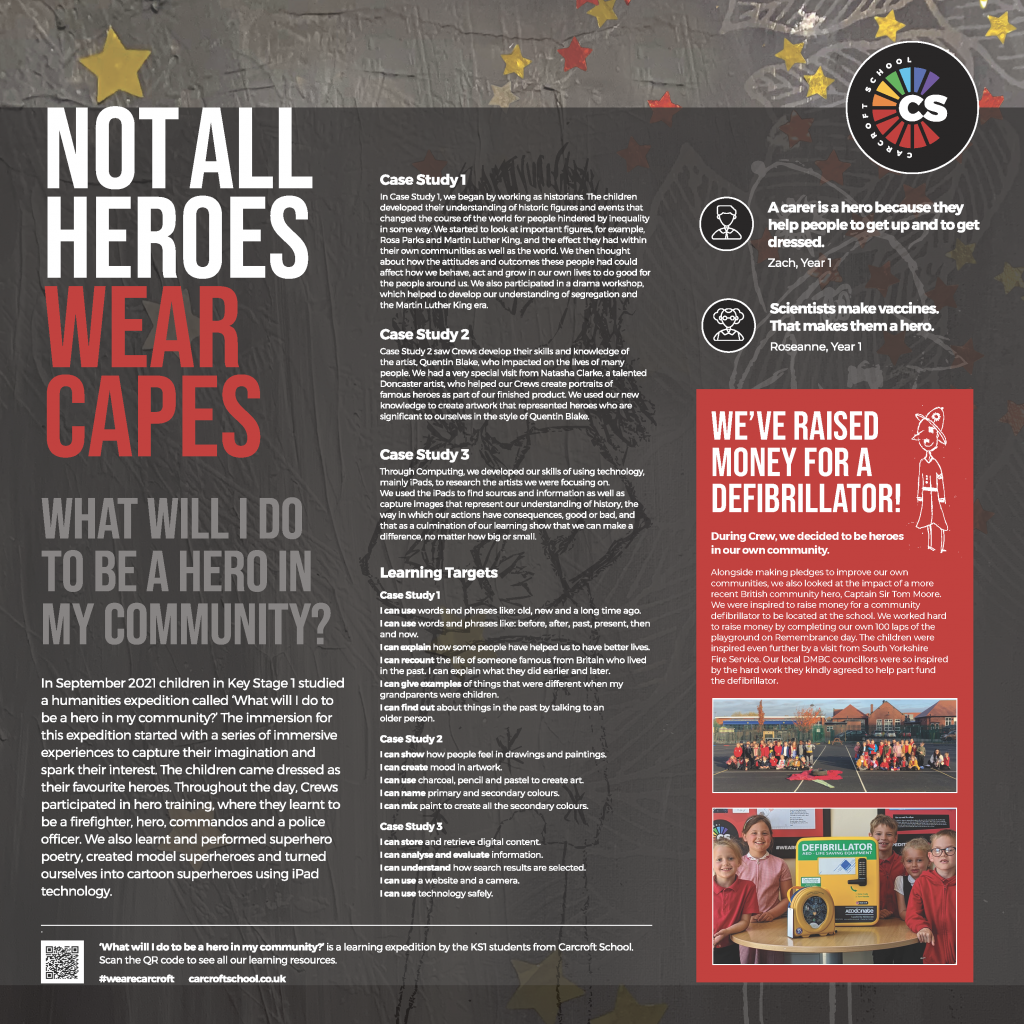 The children at Carcroft researched the work and contribution of so many ordinary, extraordinary people in their community – and were inspired too by a visit from South Yorkshire Fire Service.
They decided, this time motivated by a national hero, Captain Tom, to do a sponsored walk – 100 laps each – around their playground. They did this in style, raising money to have a defibrillator installed in school.
Local Doncaster Councillors were so impressed with the pupils' efforts that they decided to support the new defibrillator purchase.
So, Carcroft's community has a new and vital resource, thanks to an expedition that has made us all think about the superheroes who live amongst us.