"I have seen many school start-ups over the past 40 years, but I never witnessed a more remarkable beginning than that of XP."

RON BERGER, EL Education (USA)
Could you be part of our Crew?
"I have never worked so hard and enjoyed my work as much, as I have at XP"

KERRY PONCIA, Teacher XP East
Our ethos, our character and our values.
There are 3 Key Themes at the heart of everything we do across XP Trust
We don't just speak about compassion – we live it!
We have Crew* at the heart of everything we do. We are Crew!
Every student and member of staff across the Trust is aiming to be the best version of themselves. We look at the whole person, we want to work with you on your journey – whether you're already a great teacher or want to be one.
We want to hear about what you love beyond your core discipline. Our cross curricular learning expeditions are at the heart of our school life and need a wide knowledge base, enthusiastically shared and taught, to make beautiful work.
What kind of school do you want to work at?
Imagine a school where…
The work you do with students is authentic, purposeful and has a positive impact on the world
Everyone has your back
You choose what you teach, when you teach it
We don't just talk about meaningful professional development – we do it.

A little more to think about:
On our way to becoming one of the best schools in the world, we know our teams need to be unbelievably good. Continuous professional and personal development is key, always high quality and diverse, whether in school or out. For example, two of our staff members found themselves working alongside coaches at The National Theatre in London for two days!
Our Induction is as long as it's legendary – from June to September. From Outward Bound to experiencing how our students learn. With character growth and challenging experiences.
We welcome applications, to work at XP Trust, at any time. We don't want to miss the opportunity of working with someone who will make a difference and who we can help
to do that.

*This is 'We are Crew' – well worth a watching to get an understanding of what Crew means to us all at XP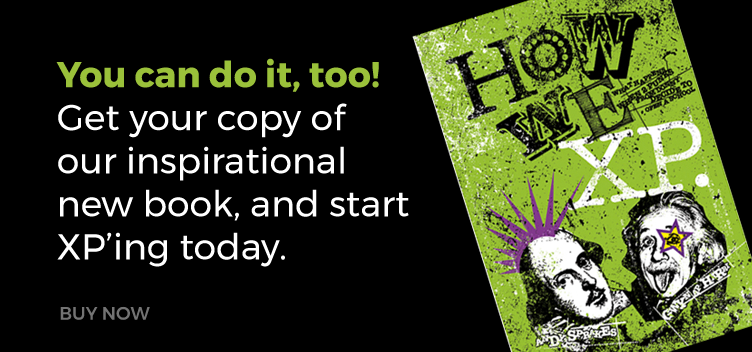 …and there are more resources about what we do online, too!